Explore a different point of view today.
Whether you're on the hunt for that perfect gift, or simply looking to treat yourself to something new, A Different Point of View offers the brands you crave and a selection of designer clothing, bags and accessories that you cannot find anywhere else.
Pop in for that last minute gift or come and spend the day with us--we're sure you'll always find what you are looking for and probably something that you didn't even know you needed. With a vast selection and continuous flow of new inventory, our expansive two-story store is ideal for any shopping occasion.
Visit us today and see what is means to shop A Different Point of View. Our friendly staff is here to make your shopping experience one you will not forget. Plus we offer free gift wrap on all purchases--all year long!
---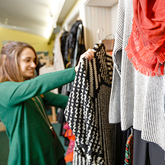 Apparel
Shop (and try on) today's top and emerging brands in our upstairs clothing collection.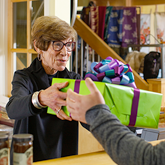 Gifts
Whether you're seeking a well-known brand or not sure where to start, we'll make you a gift-giving hero. And yes, all gifts are wrapped for free!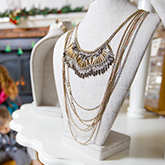 Bags and accessories
Find the finishing touch to any look. From bags to bangles--we've got you covered, top to bottom.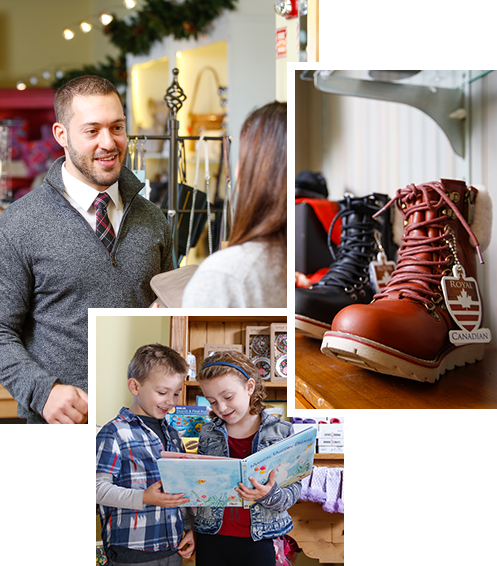 "We're here to make people feel great — whether it's providing the confidence that comes naturally with quality clothing or the simple excitement of giving the perfect gift."
Address
2920 Monroe Avenue
Rochester, NY 14618
Hours
Mon - Sat 10:00AM - 5:00PM
Sun Closed
See the difference at
A Different Point of View.
And when you're done shopping with us, be sure to check our neighboring retailers...With so much high-quality shopping in such a close proximity, our neighborhood is a do-not-miss this and every season.